Rumors: HTC Communicators 2007
Внимание! Этот же материал вы можете прочитать на русском языке. Следуйте по ссылке: X-Files - HTC коммуникаторы 2007 года
This material is based on rumors, circulating Internet lately. For accuracy of all data we shall not warrant, as can still change. But, apparently, we are expected with very perspective year and half-year. This is the first part of an article, we'll have some more info a bit later, you'll find links at HPC.ru main page.
Nominally novelties could be divided into two main categories. The first category includes those, which are already known to the Internet-media: HTC X7500 (Athena), PDA phone HTC P3350 (Love) and smartphone HTC S650 (Cavalier). These devices have already been reviewed on the news and in the mobile panorama; therefore we will not dwell upon them here, but will mainly present their photos.
HTC S650 (Сavalier) & HTC P3340 (Love): photo-files
During the preparation of this article we managed to receive exclusive photos of the new devices, which the mass-media provided with their romantic names – Smartphone HTC S650 (Сavalier) and PDA phone HTC P3340 (Love). Really, a sweet couple. ;) We shall remind separately of each of them.
So, the first clever phone, constructed on the Cavalier platform, represents a remake of the recently presented HTC S620 (Excalibur). Externally these models are practically identical, and hardware characteristics almost have not undergone changes apart from a more powerful 400 MHz processor and the support of the third generation networks (UMTS/HSDPA). In other respects, the HTC Cavalier has the same full wireless arsenal: GSM/GPRS module with the support of EDGE, Bluetooth and Wi-Fi, and also a unique management element - the lateral touch strip JoGGR (alternative of a scrolling wheel).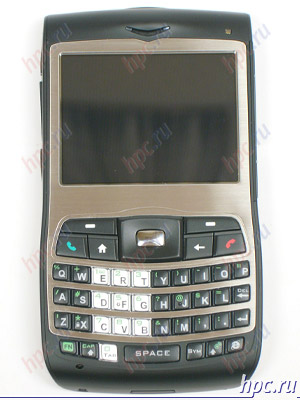 HTC S650 Cavalier
The second novelty – HTC P3340 (Love) – represents easy tuning of the GPS-model HTC P3300 (Artemis). Unlike its predecessor (HTC P3300), this device is not supplied with a GPS-receiver. Due to some features, like the special software and hardware buttons of direct access to the content, the model will be considered as musical. We can say that the HTC Love is practically a copy of the Artemis, if we do not take into consideration a slightly changed design. The device is equipped with all wireless modules (GSM/GPRS/EDGE, Bluetooth and Wi-Fi), an FM-receiver and a 2 Mpxl camera, as well as with a branded management element – jog-ball. It is a convenient variant of trackball, replacing joystick.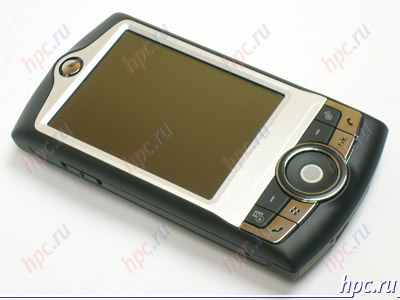 HTC P3340 Love
Х-files, or Leader 2007, HTC X7500 Athena
Well, and at last we should say a few words about another fashionable model, which is going to become the new HTC image in 2007, replacing Universal. Close to the truth data and photos of the HTC X7500 (Athena) model have recently appeared on the Internet. It is difficult to class this novelty, and the HTC gave it the name "X". As a matter of fact, it is the future leader-2007, which will replace HTC Universal and may probably establish a new high rod for the whole industry.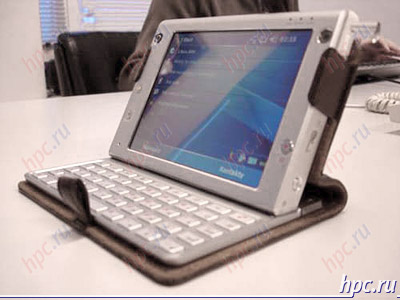 HTC X7500 Athena
System information:
Operational system: Windows Mobile 5.0 Pocket PC Phone Edition
CPU: Intel XScale, 624 МГц
Display: 5" with the resolution of 640x480 pixels,TFT
Memory: 64 /128 Mb RAM & 128/256 Mb ROM
HDD: 8 Gb
Memory expansion: miniSD
Wireless set: GSM/GPRS/EDGE (850/900/1800/1900 Mhz) and UMTS/HSDPA (2100 Mhz for Europe & 850/1900 Mhz for the USA), Wi-Fi (802.11 b/g) and Bluetooth 2.0
GPS-receiver (with supporting AGPS)
Battery: 2100 mAh
Integrated cameras: main 2 Mp or 3 Mp, VGA for video phone calls
Dimensions: 133,1x97x20 mm (plus 4 mm keyboard)
Weight: 350 g.
This model is supposed to appear in the first quarter 2007 and its price will be about $1700.
These 3 models are actively discussed on the internet. Probably, these models will appear on sale in the nearest time. HTC P3340 and HTC S650 are usual devices for today, while HTC X7500 is absolutely new, so far uncomplying clear classification. But it's not all from HTC, look details in next part of the article: Rumors: HTC Communicators 2007 (part2).
Авторы, перевод:
www.HPC.ru


---
---
---